jake bowen
recording engineer
"Lorem ipsum dolor sit amet, consectetur adipisicing elit, sed do eiusmod tempor incididunt ut labore et dolore magna aliqua. Ut enim ad minim veniam, quis nostrud exercitation ullamco laboris nisi ut aliquip ex ea commodo consequat. Duis aute irure dolor in reprehenderit in voluptate velit esse cillum dolore eu fugiat nulla pariatur. Excepteur sint occaecat cupidatat non proident, sunt in culpa qui officia deserunt mollit anim id est laborum."
"Sed ut perspiciatis unde omnis iste natus error sit voluptatem accusantium doloremque laudantium, totam rem aperiam, eaque ipsa quae ab illo inventore veritatis et quasi architecto beatae vitae dicta sunt explicabo. Nemo enim ipsam voluptatem quia voluptas sit aspernatur aut odit aut fugit, sed quia consequuntur magni dolores eos qui ratione voluptatem sequi nesciunt. Neque porro quisquam est, qui dolorem ipsum quia dolor sit amet, consectetur, adipisci velit, sed quia non numquam eius modi tempora incidunt ut labore et dolore magnam aliquam quaerat voluptatem. Ut enim ad minima veniam, quis nostrum exercitationem ullam corporis suscipit laboriosam, nisi ut aliquid ex ea commodi consequatur? Quis autem vel eum iure reprehenderit qui in ea voluptate velit esse quam nihil molestiae consequatur, vel illum qui dolorem eum fugiat quo voluptas nulla pariatur?"
chuck e. myers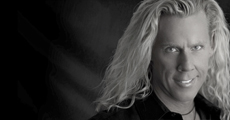 Composer and Producer Chuck E. Myers is COO / V.P. and Director of A&R for Seth Riggs' speechlevelsinging.com and owns and operates Big Idea Music Productions Inc.  His full service recording studio has hosted a wide range of talent from Billy Corgan of the Smashing Pumpkins to commercial clients like Pepsi.
In the past few years and in conjunction with Freedomzone and Mountain Dew, Chuck was producer on recordings for many of todays top bands (developing to Multi-Platinum) including Simple Plan (Lava/Atlantic), Trapt (Warner Brothers), Something Corporate (Geffen), Sparta (Dreamworks/Geffen), Coheed and Cambria (Columbia/Sony and Equal Vision), De La Soul (Spit Kicker), Blackalicious (Quannum), Talib Kweli (Geffen), Pharoah Monch (MCA), Dilated Peoples (Capitol) , Aceyalone (Project Blowed/Decon), Hawthorne Heights (Victory), The Starting Line (Geffen), Fall Out Boy (Island/Fueled by Ramen), Gratitude (Atlantic), Jack's Mannequin (Maverick), Full Blast (Black Box Recordings), and many others. You can see his latest work on MTV2 and FUSE TV.
Chuck has written music for and worked on many feature films and film trailors including Romeo Must Die, Darkman III, Army of Darkness-Evil Dead Part III, and Dr. Jekyll and Mrs. Hyde.  Chuck recently composed the soundtrack to the feature film Down and Derby starring Lauren Holly and Greg Gurman.
He has performed around the country with many groups and with several symphonies, including the National Symphony in Washington D.C., the San Francisco Symphony, and the Utah Symphony. He was the keyboard player for the Dixie Chicks at the 2002 Winter Olympics Opening Ceremonies. Myers has composed main theme music for many news stations across the country, including KSL, KTVX, and KUTV in Salt Lake City, KDFW and KXAS in Dallas, and WCBS in New York City.  Myers was also one the principle composers for ABC's Network Theme, The National Geographic Explorer Theme, NBC Summer Olympics in Barcelona.  Myers is currently the principle composer and producer for a long list of many of today's most popular video games for the Sony Playstation I, II, PSP, Nintendo Wii, Game Cube, GameBoy Advanced and the Microsoft X-Box 360.  He produced a remix of "pug" for the Smashing Pumpkins.  He also worked with FreedomZone on Mountain Dew's AMP Energy Drink National Radio Campaigns and Music Circuit. Myers is developing non-linear music composition techniques to support interactive multimedia applications which are leading the way in contemporary film style orchestral scoring for video games.
As a musician Chuck plays a wide variety of obscure instruments including Shakuhachi, Ban Di, Quena, Harmonica, and many other percussion instruments. Myers has led Big Idea with a deep understanding of the technological side of music production combined with his love for composition.  His command of music, art, and science, his talents as a pianist, guitarist, and drummer and his vivid imagination have allowed him to become a true innovator. He studied Electrical Engineering and Music at the University of Utah from 1982-1988.